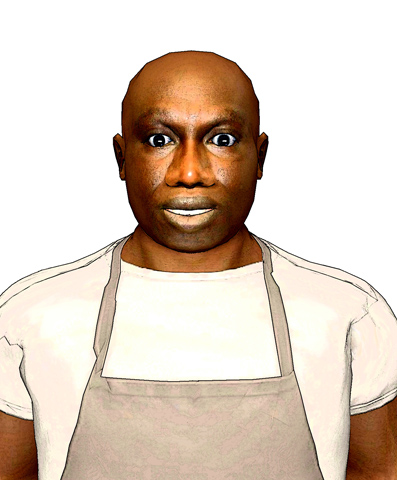 Ahmadou Mbango


Born on the Ivory Coast, he moved to Senegal in 2002 fleeing from the bloody civil war that was taking place in the country. There, he was working in a travel agency that organized photographic safaris and expeditions into the jungle. He met Julia on a holiday expedition. She was amazed by his resources in almost all the areas,so that she didn't doubt for a moment to offer him a job as a cook and man-for-all in the crew of the Aurora II.

His big body is only rivaled by his big heart. He's almost always in a good mood, and that's something for which the few people that have seen him angry are grateful. He could be very scary if he wanted to.

Apart from being an outstanding cook, he can repair almost anything with a piece of wire. Used to living with few resources, he has developed an intense skill in practice and survival skills.

His loyalty is off the scale, and his friends can be confident that they have a valuable ally when things go wrong.