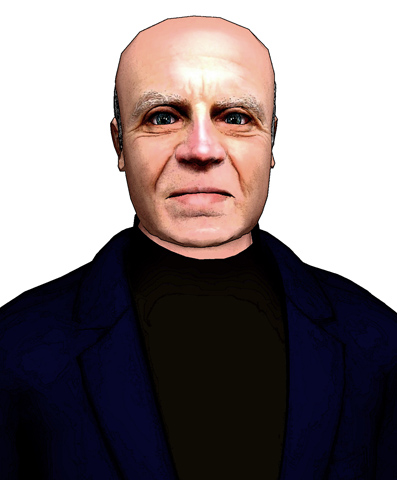 Dagan Goldenberg


He is the Director and co-founder of the Wopod (World Power Developments) Corporation with Alfred Rybner, Julia's father.

The company has several branches, but Alfred was investigating several revolutionary aspects in the structure of Space and Time with his daughter Julia. These discoveries could change the vision that we have of our universe.

However, the interests of Mr. Goldenberg are not only scientific but also related to the profits of the company.

After Alfred died in the Wopod Tower laboratory from a mysterious accident that was not completely explained, Julia continued leading his work as a project supervisor. Sometimes the Director's points of view clash with Julia's, which provokes tense situations.

He has an enigmatic past and a cold look that makes you feel that you never really know what he is thinking, or his real intentions.

Extremely methodical and well organized, he always wants to have total control of the situation, and organize his plans as if they were a living chess game.