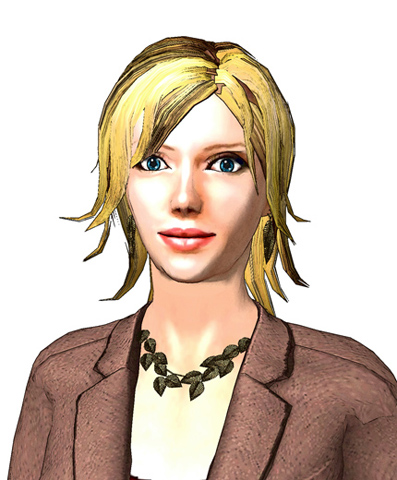 Julia Rybner


The only child of a scientist family, she has been living in the world of scientific investigation since childhood. After obtaining a PhD in Physics, she began working for the Wopod Corporation, a company co-founded by her father, Alfred Rybner, with whom she collaborated until his tragic death in a laboratory accident.

After this event, Julia continued directing the project initiated by her father and her greatest achievement has been the development of a new kind of sensor that detects an atomic resonance state unknown until now.

The origins of Julia's department investigations are enigmatic, because they are based on information obtained by Julia's father by chance when he had access to mysterious metal plates carved in a bizarre scripture that were found along with ancient Sumerian clay tablets.

That discovery absorbed his mind and he became obsessed with this work, coming into conflict with Dagan Goldenberg, his partner and co-founder of Wopod Corporation. Juliaís relationship with her fatherís partner, who is also her present boss, is tense, because of discrepancies in the way he conducts the investigations.