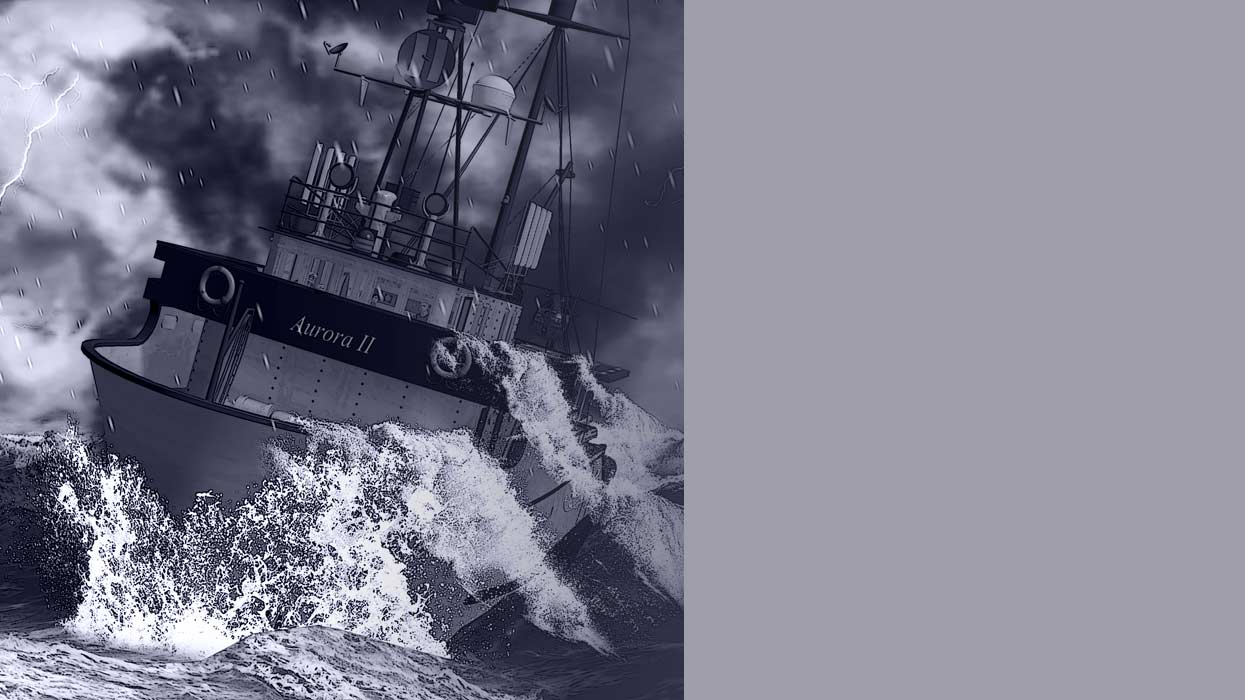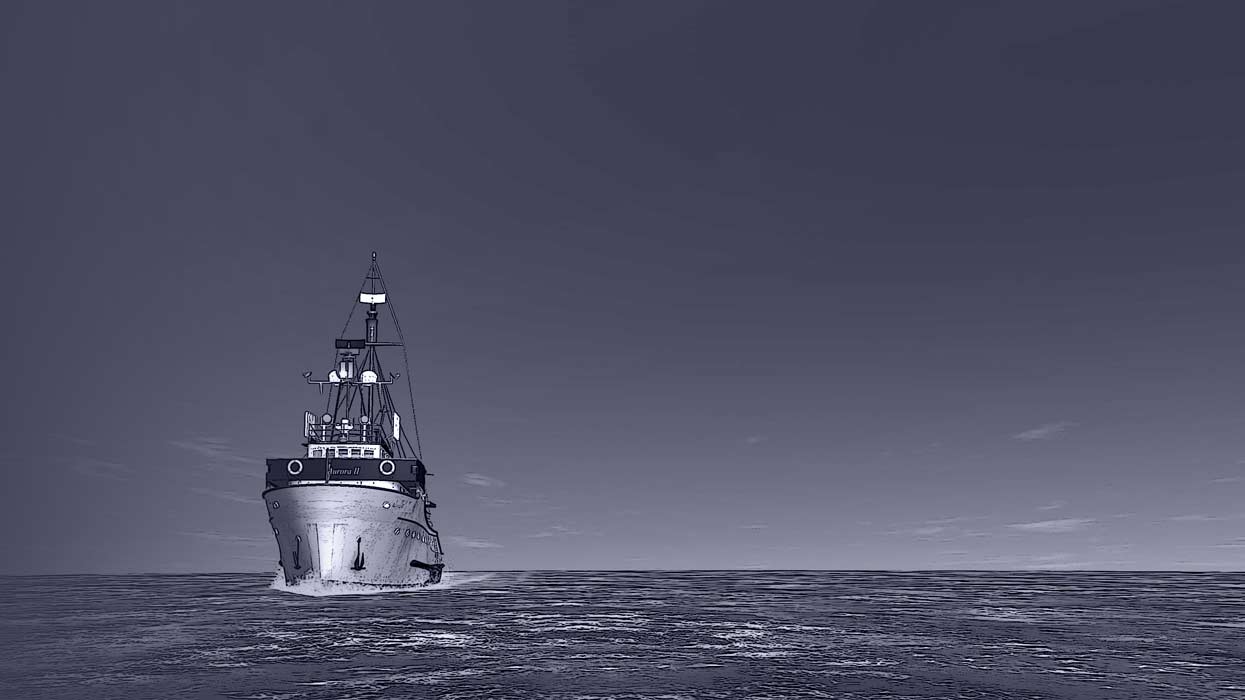 This original tuna fishing boat was acquired and fitted out by Julia's department in the Wopod Corporation in order to have an efficient way to study the field of atomic resonance phenomenon discovered by them, since it was mostly detected in Ocean areas. It can carry all of the equipment plus the scientific team to the places where the phenomenon has been detected.


dinner and living room panorama

She has a big capacity for fuel and supplies that allow her to undertake transatlantic journeys, and has all the facilities to easily house up to eighteen people including the crew, scientific teams, and security staff for long periods on the open sea.

All the navigation systems, as well as the engines, have been completely automated, requiring a small crew of only three people to pilot and maintain her, Captain Sergei Ivanov, pilot Yuri Novikov and mechanic Basil Nazarencko are the ones in charge of this task.

The communications have been specially improved with a satellite link to the Wopod computer network that also gives them a broadband Internet access wherever they go.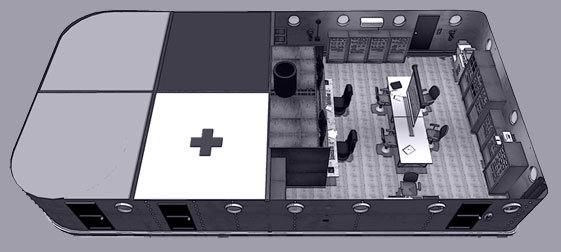 fridges and
food storage
















infirmery and emergency operating room
scientific
control room





archives
Episode 1 locations...
Use the keyboard arrow keys or the mouse wheel to scroll the page horizontally