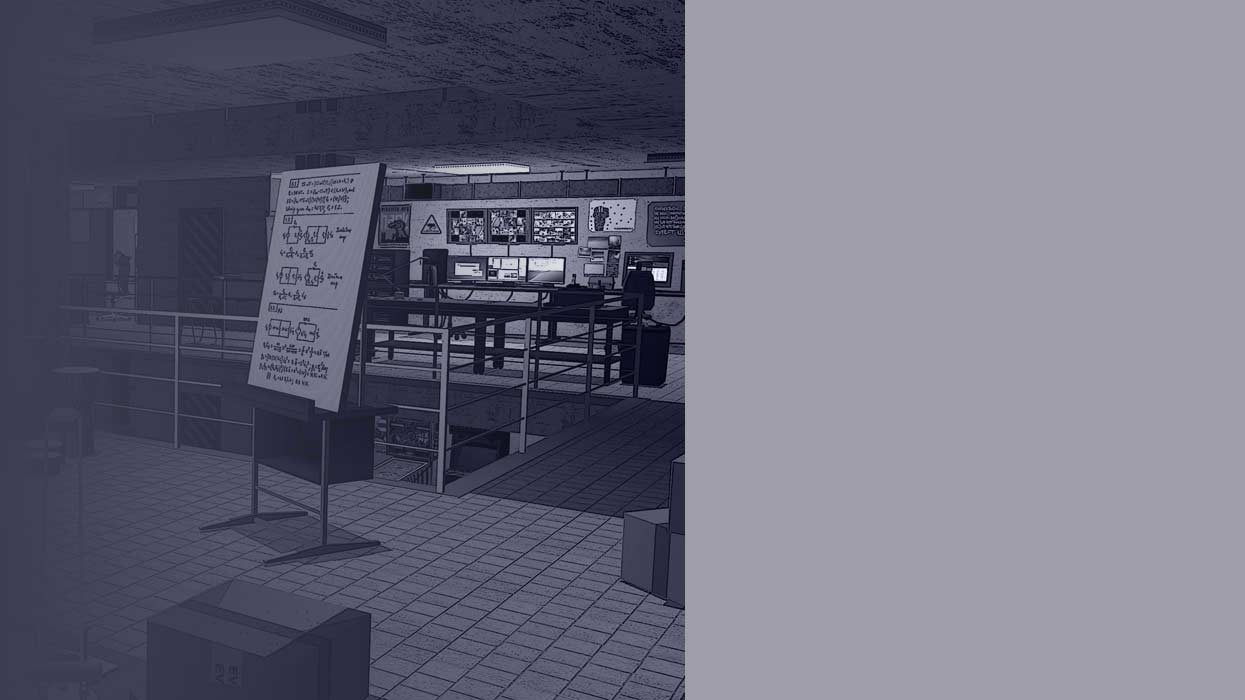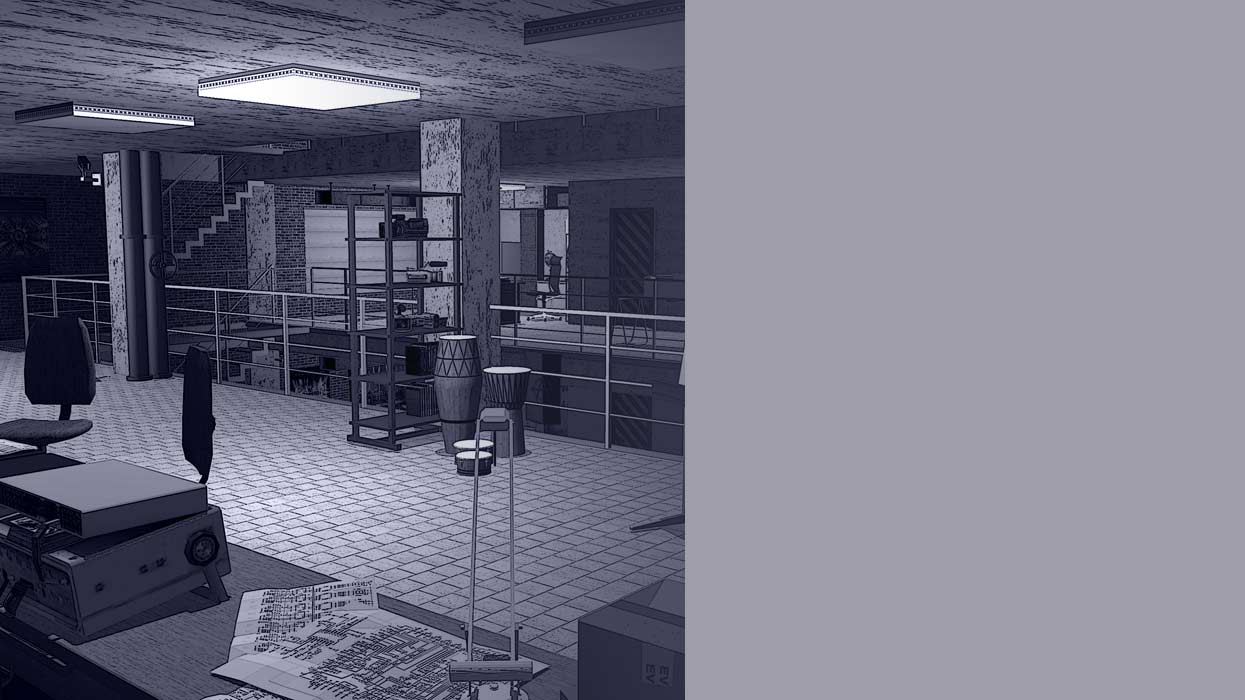 This old warehouse is the place where Tom, Claire and Hector work and live. Situated in the industrial area of the city near the loading docks, it was acquired by the group by taking advantage of a period of recession when the prices went down, and a lot of industries closed down. The place was abandoned and went to auction for a very low price. Claire's skills on the Internet were very useful to find and get this bargain.

It is definitely is not the coolest neighbourhood in the city, but that's not a problem for them. They rearranged most of the place and divided it into different sections.

On the ground floor there is a storage area and a useful garage for their van that allows them to load and unload it without going outside. The heating system, tools, boxes and other stuff are piled up there waiting to be used.

They also have a music area where they like to perfom jam sessions as well as a playing zone stuffed with old arcade machines and a ping pong table.
hidden & true headquarters

On the first floor there is Tom's office as well as the work areas for Claire and Hector. The mainframes that store all the information they have been accumulating for years from the Internet are there as well. Two of them are mostly used by Claire, the other two are placed in Hector's area, and are used to store the video and photographic stock. Workstations, video and audio edit equipment, cameras, scanners, printers and plotters complete the equipment commonly used by them at work.

On the second floor there are the bedrooms and there is still a third floor that is empty and not restored at the moment.

Once the broadband connection was established, the place became perfect for their way of life with no defined schedules.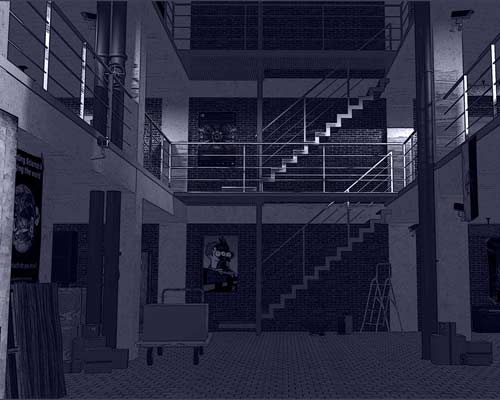 archives
Episode 1 locations...
Use the keyboard arrow keys or the mouse wheel to scroll the page horizontally